The Soulful Catholic Blog
by Joyce Coronel, caffeine junkie and mom of five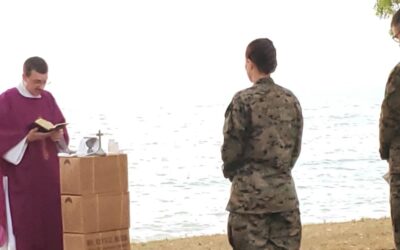 The Soulful Catholic has been silent for a while now. There's a reason for that and some of it is because of joy. The deep kind. The kind that swells your heart and fills your brain and carries you over the days and nights.
Our son, an officer in the U.S. Marine Corps, is serving at Okinawa and was finally home for a brief visit after two and a half years.
We did at least a month worth of living during those halcyon 10 days of leave. Hiking, bowling, poker, barbecues, belly laughs and heart-to-heart talks. It felt like a dream having him beside us at Mass two Sunday mornings in a row.