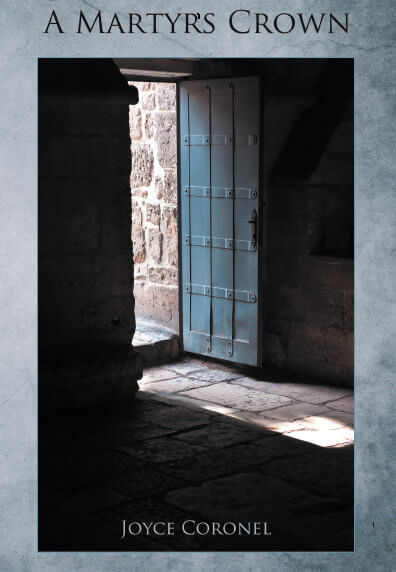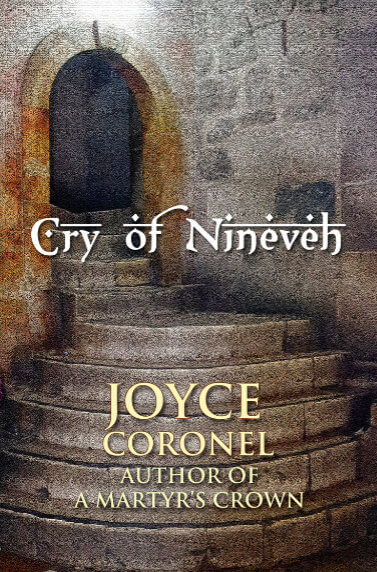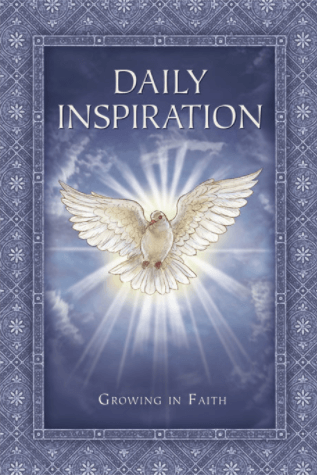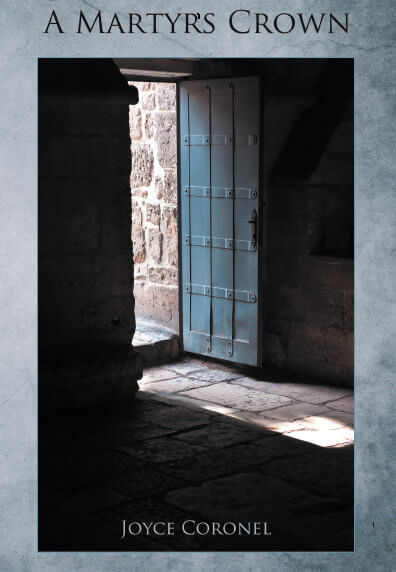 A Martyr's Crown
American journalist, Sarah Castillo, who blames her husband for her teenage son's death, has a life-changing encounter with a Catholic priest who survived torture at the hands of jihadists. Sarah meets Fr. George Rama when she asks him for a quote about an attack on a Catholic church in Iraq.
Through Fr. Rama—and the lessons of her late father as related in his journal—Sarah learns what forgiveness, faith and love really mean. Her newly acquired friend, Sholeh, an Iranian immigrant who has converted to Catholicism from Islam, proves a staunch ally in Sarah's quest to help Fr. Rama's struggling community of Chaldean Catholics.
A Martyr's Crown is the fruit of two years worth of interviews and work among the Chaldean Catholic immigrant community in Phoenix, Arizona by Joyce Coronel.
In November of 2010, while on assignment for The Catholic Sun, Joyce stumbled on a story she said deeply affected her and changed her life forever.
She heard about an attack on a Catholic Church in Baghdad, Iraq in which 58 people were killed. What began as trying to get a local angle on the story turned into a series of articles about the struggles of the Chaldean Catholics both in Iraq and in the United States. It was also the beginning of a beautiful friendship between Joyce and many local Chaldean Catholics
In 2011, Joyce became a catechist at Holy Cross Chaldean Catholic Mission in Gilbert. "I've learned to see our Catholic faith through the light and beauty of the East," Joyce said. "The tremendous, ongoing suffering of the Chaldean people and indeed of all Christians in the Middle East is scarcely known. I hope to draw attention to that with this book."
Cry of Nineveh
As with A Martyr's Crown, the new book is based on years of interviews with Christians who have fled the violence and persecution in their native Iraq.
Cry of Nineveh movingly depicts the story of how the violent persecution of Christians in Mosul impacts one family. It's also a close-up view of a man named Joe Campbell, an Iraq War combat veteran haunted by what he experienced in battle.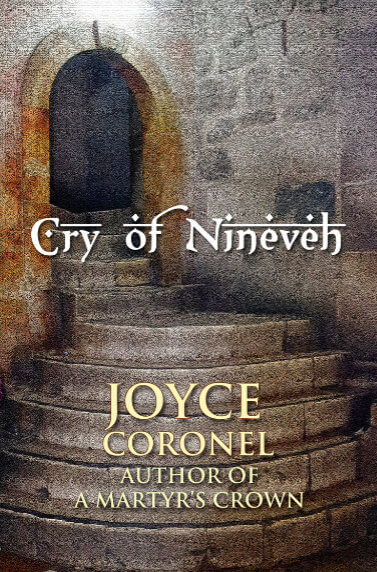 While the world was initially shocked by the takeover of Mosul by ISIS, people have now turned their eyes to other issues. Whether it's the latest political scandal, the immigration debate or other headlines, the ongoing injustice against Christians has been largely forgotten.
There are still tens of thousands of Christians languishing in refugee camps in Erbil and Jordan.
So why another novel? Why not a non-fiction book that lays out the facts about the persecution of Christians in the Middle East?
It's already been done. John Allen's "The Global War on Christians" does a fine job in this regard.
Joyce's aim is to move hearts and motivate readers to embrace their Christian faith with renewed vigor and sincerity. And then to take action, particularly on behalf of the beleaguered Christians of the Middle East.
"Think of what Hollywood has been able to accomplish with movies about hot-button topics. They pull you in with a story that moves your heart and have been able to shape public attitudes on a number of issues — for better or for worse," Joyce said. "Why shouldn't a Catholic author do the same thing?"
Praise for Cry of Nineveh
Spectacular. The characters of Cry of Nineveh are very believable and compelling. Their stories tell the real, flesh and blood story of heroes and villains in our midst. They also help us go beyond, to see that our ultimate struggle is between the forces of darkness and Jesus Christ, the only One who can give us true peace.
Well done and inspiring! A real strength of the book is that the author brings the characters alive, that we see through their eyes the struggles of veterans, families and friends; that we see the real impacts of the ISIS takeover of Mosul and the impact on Christians in the war zone.
A compelling, gripping story not very far from real events happening in Iraq, written with great attention to detail. An expertly executed novel that keeps you at the edge of your seat.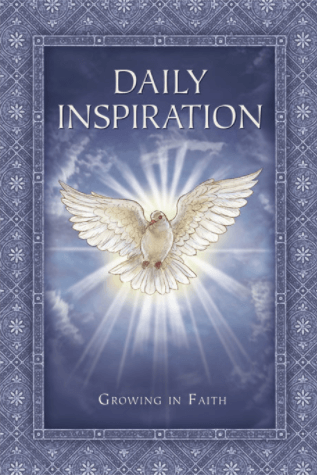 Daily Inspiration
It's a busy life, but there's always room for inspiration! And we don't mean the soulless, New-Age mish-mash that has worked its way into modern consciousness. "Daily Inspiration" is a collection of brief reflections on topics like courage, charity, freedom and friendship, all from a Christ-centered point of view. From saints to poets to statesmen and famous preachers, this book offers encouragement and insight for your daily walk with God. Great for gift-giving.